Are you in need of professional film production support and services in China? Look no further than Shoot In China, the leading company known for delivering top-notch results. With our wealth of experience and a team of talented professionals, we are committed to providing you with comprehensive support throughout your film production journey.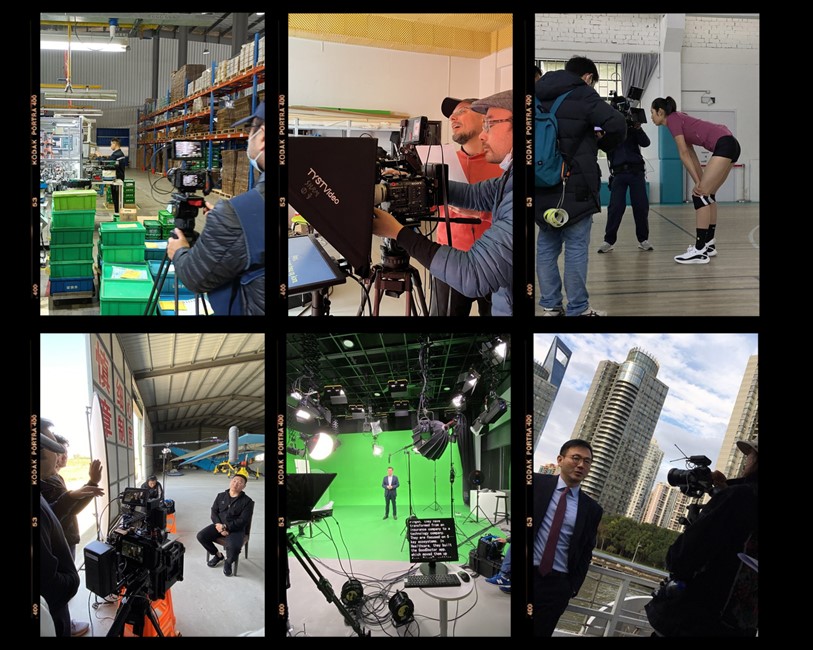 Unparalleled Expertise in Film Production
Shoot In China boasts a track record of excellence in film production. Our team of experienced professionals is passionate about the art of visual storytelling and dedicated to creating captivating content. From corporate videos to commercials, feature films to documentaries, we have the expertise to bring your vision to life. With our in-depth knowledge of the industry and commitment to quality, we ensure that your project stands out.
Comprehensive Support and Services
At Shoot In China, we offer a wide range of support and services to meet your film production needs. Our skilled camera crew, including cameramen, camera operators, and lighting cameramen, bring their expertise to every shoot, capturing the perfect shots that convey your story effectively. We also provide comprehensive production support, including pre-production tasks such as scriptwriting and creative planning, as well as post-production services like video editing and post-production sound design. With our attention to detail and commitment to excellence, we ensure that every aspect of your production receives the utmost care and professionalism.
Captivating Filming Locations in China
China is a treasure trove of captivating filming locations, and Shoot In China can help you discover the perfect setting for your project. From bustling city streets to breathtaking natural landscapes, historical landmarks to modern architectural wonders, we have the knowledge and resources to guide you. Some major cities near our base in Shanghai where we can provide coverage include Beijing, Guangzhou, and Shenzhen. Our experienced location scouts will assist you in finding the ideal backdrop to bring your story to life.
Partner with Shoot In China for Exceptional Results
When you choose Shoot In China for your film production support and services, you gain access to our unparalleled expertise and dedication to delivering outstanding results. Our bilingual and experienced production team is ready to assist you throughout every step of the process, ensuring effective communication and smooth operations. We are equipped with state-of-the-art equipment and stay up-to-date with industry trends to ensure that your production meets the highest standards.
Unlock the Potential of Your Film Production in China
Partner with Shoot In China to unlock the full potential of your film production project in China. Our professional support and services, combined with our access to captivating filming locations, make us the ideal partner to bring your vision to life. Contact us today to discuss your project requirements, and let us help you create a film that leaves a lasting impact on your audience.