Welcome to Shoot In China, your trusted partner for video production and filming support across China. With over 10 years of experience, we have been based in Shanghai since 2012, providing comprehensive services to our clients. In this post, we will introduce our English-speaking video crew and highlight our full coverage in major cities throughout the country. Whether you need a skilled cameraman, a talented videographer, or an entire camera crew, our team of English-speaking professionals is here to ensure a seamless production experience.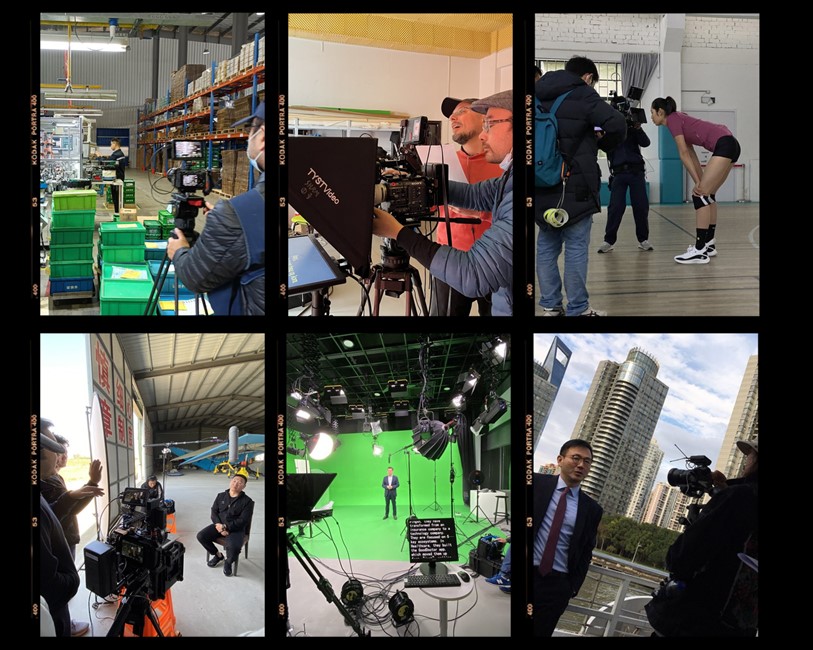 Professional English-Speaking Video Crew: Your Reliable Partner
At Shoot In China, we understand the importance of effective communication in video production. That's why we have assembled a team of English-speaking professionals who excel in their respective roles. From cameramen and camera operators to videographers and cinematographers, our crew members are fluent in English, ensuring clear and concise communication throughout the production process. With their expertise and understanding of international standards, our English-speaking video crew delivers exceptional results that meet your specific requirements.
Comprehensive Filming Support for Diverse Projects
Shoot In China offers comprehensive filming services tailored to a wide range of projects. Whether it's a corporate video shoot, an interview video shoot, a promotional video shoot, or an event video shoot, our English-speaking video crew is equipped to handle every aspect of the production. We work closely with you to understand your vision and goals, ensuring that the final product effectively communicates your message. Our crew members are experienced in collaborating with CEOs, staff, and employees, guaranteeing professional and engaging videos that leave a lasting impression.
Full Coverage in Major Chinese Cities
While based in Shanghai, Shoot In China provides English-speaking video crew services across major cities in China. We have a strong presence in Beijing, Guangzhou, Shenzhen, Chengdu, and Hangzhou, enabling us to extend our professional support to clients in these vibrant locations. Whether you require our services in the bustling capital city of Beijing or the thriving tech hub of Shenzhen, our English-speaking video crew is ready to deliver outstanding results. Additionally, we offer full coverage in other cities throughout China, providing you with reliable and professional filming support wherever your projects take you.