Welcome to Shoot In China, your trusted partner for video production and filming support across China. With over a decade of experience in this industry, we've been operating out of Shanghai since 2012, providing invaluable assistance to a multitude of clients. Our mission is to offer comprehensive services, making your filming experiences in China as seamless as possible.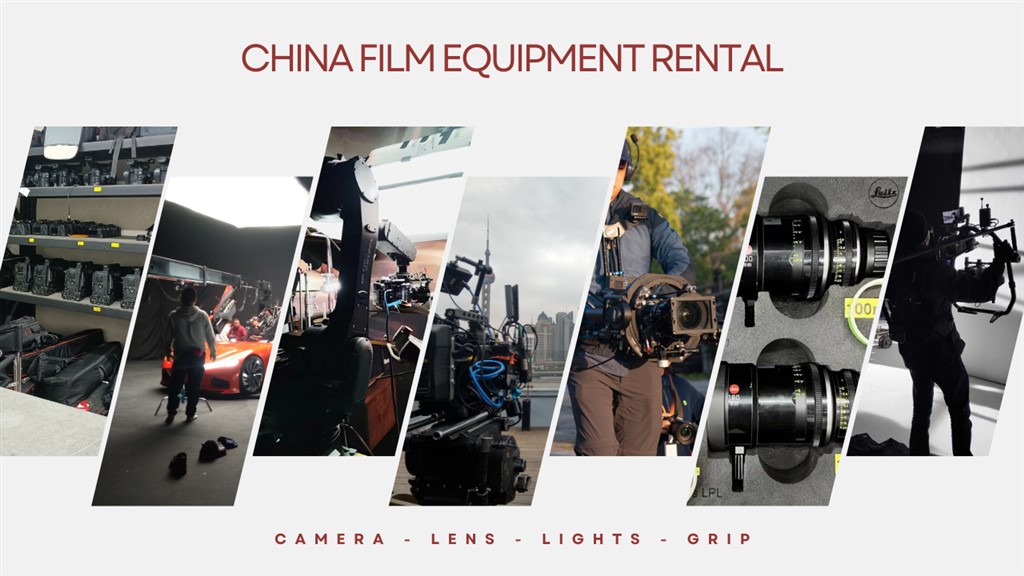 Decade of Excellence:
Guangzhou Camera Rental: If you're in need of top-quality camera equipment for your production in Guangzhou, you've come to the right place. We offer an extensive inventory of cameras, including Arri, Sony, Canon, Blackmagic, and DJI. Whether you need a simple DSLR or high-end cinema cameras, we've got you covered.
Full Equipment Hire: It's not just about cameras; we also provide lens rentals, lighting, and grip equipment to meet all your filming needs. Our selection includes Zeiss, Leica, Arri lenses, as well as a variety of lighting kits to create the perfect lighting setup for your project.
Coverage Beyond Guangzhou:
Our services are not confined to Guangzhou alone. While our main hub is in Shanghai, our support extends to various Chinese cities, ensuring that location is never a limiting factor. So, whether you're shooting in Guangzhou, Beijing, Shenzhen, or any other major city in China, Shoot In China has you covered.
Dive Into Professionalism:
What sets us apart is our dedication to professionalism. Over the years, we've assisted Fortune 500 companies, media organizations, sports events, and international brands in creating their content in China. With a bilingual, experienced English production team, we're always ready to help bring your vision to life.
Discover the Shoot In China Advantage:
When it comes to Guangzhou camera rental and equipment hire, Shoot In China is your go-to choice. We offer a broad range of camera gear, lenses, lighting, and grip equipment to fulfill your production requirements. Plus, with our extensive network, we can support your project not only in Guangzhou but also in other key Chinese cities. Contact us today to start your next successful production journey.
In summary, Shoot In China is your dedicated partner for video production and filming support in China. With a rich history spanning over a decade, we offer professional Guangzhou camera rental services and equipment hire. Our support extends to multiple Chinese cities, providing you with an extensive network for your creative endeavors. Choose Shoot In China for your next production, and witness the difference that professionalism makes. Contact us today to kickstart your next successful project.