In the enchanting landscapes of Hangzhou, where each frame tells a unique story, Shoot In China is your gateway to Hangzhou camera crew excellence. With over a decade of experience, we've been an integral part of the media production landscape since 2012. We've proudly served hundreds of clients in crafting their narratives across China. Our bilingual English-Chinese team is not just your guide; we're your dedicated partners, ensuring each step of your production journey is seamless.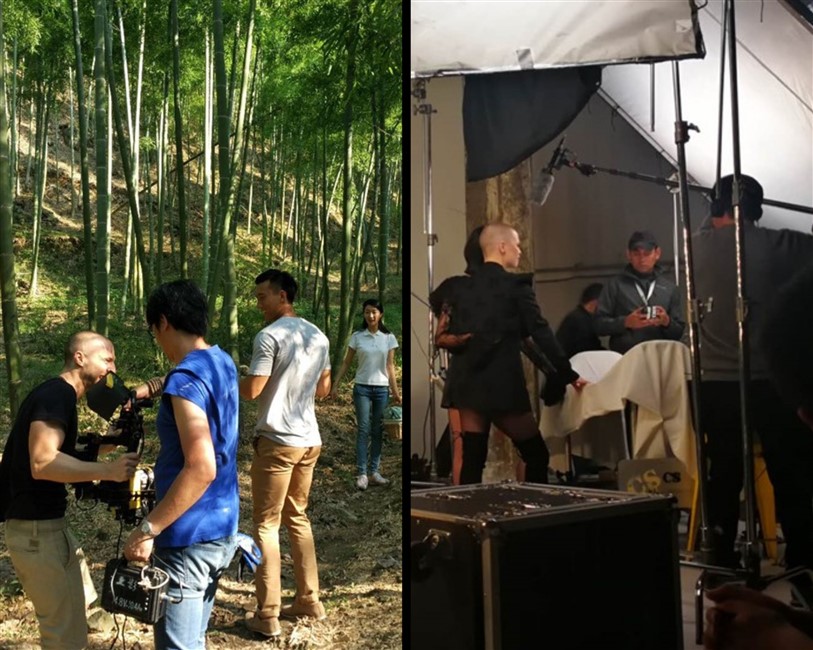 Meet Your Hangzhou Camera Crew
When you're on a creative journey in Hangzhou, the right team can make all the difference. Our camera crew in Hangzhou consists of experienced professionals who excel in bringing your vision to life. Whether you need a cameraman, camera crew, videographer, cinematographer, or any other role in the production process, we've got you covered.
Experience Cinematic Magic in Hangzhou
With our Hangzhou camera crew, you can tap into the potential of this stunning city. We offer top-notch support and services, making your creative endeavors a breeze. Here's what you can expect:
Professional Crew: Our team consists of highly skilled cameramen, cinematographers, sound operators, and more.
Equipment: We provide access to a wide range of cutting-edge equipment to enhance your production quality.
Location Scouting: Discover the most picturesque and unique locations in Hangzhou with our expert guidance.
Casting and Talent: Access a network of talented actors and crew members to fit your project's needs.
Pre-production Support: Benefit from our comprehensive support at every phase of production.
Language and Cultural Support: Our bilingual team ensures effective communication and collaboration.
Full Coverage: While our roots are in Shanghai, our services extend to major cities across China.
Elevate Your Hangzhou Production
It's not just a camera crew; it's a partnership that's dedicated to enhancing your creative vision. Let Shoot In China be your trusted production partner in Hangzhou and other major Chinese cities. From Beijing to Shanghai, Guangzhou to Shenzhen, our network spans the country, ensuring you have the support you need for your project.
Partner with Us
Embrace the allure of Hangzhou, its captivating landscapes, and rich cultural heritage. Your cinematic journey starts with the right team, and at Shoot In China, we're here to make it unforgettable. Connect with us today and bring your Hangzhou production to life like never before.