Welcome to Shoot In China, your trusted partner for video production and filming/production support across China. With a strong presence in Shanghai since 2012, we have amassed over 10 years of industry experience.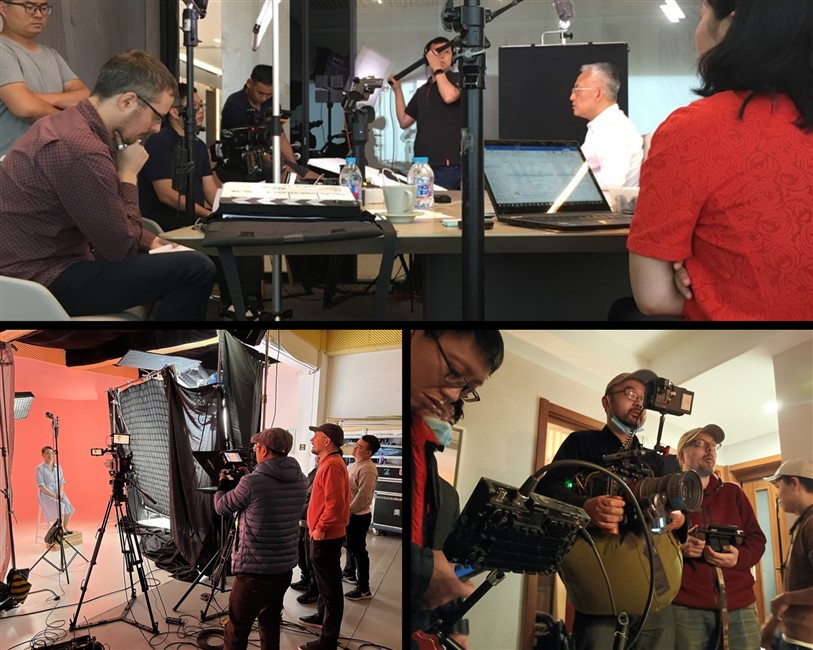 Our track record includes assisting hundreds of clients in their filming projects throughout China. Our bilingual English Chinese team is committed to guiding and supporting you through every step of the production process. We take pride in our ability to help Fortune 500 companies and international brands create exceptional content in China. Count on our experienced English production team to bring expertise, creativity, and professionalism to your next project.
Comprehensive Video Production Services:
Shoot In China provides a comprehensive range of video production services tailored to meet diverse client needs. Our highly skilled cameramen, camera crews, camera operators, and videographers bring a wealth of experience and technical expertise to every project.
Whether you require a corporate video shoot, interview footage, promotional videos, event coverage, or business-related video shooting, our dedicated professionals work closely with you to ensure your vision is brought to life with precision and impact. We understand the importance of conveying your message effectively, and we strive for excellence in all aspects of video production.
English-Speaking Camera Crew in Changsha and Beyond:
While we specialize in providing exceptional English Changsha camera crew services, we offer full coverage in other major Chinese cities as well.
Our extensive network enables us to serve clients in Shanghai, Beijing, Guangzhou, Shenzhen, Chengdu, and many more. We have a deep understanding of the unique requirements and logistics of each location, allowing us to seamlessly manage filming operations and consistently deliver exceptional video production services across different regions. Whether your project takes you to Changsha or any other city in China, our experienced team is ready to meet your filming needs with professionalism and exceptional quality.